Tom Gibson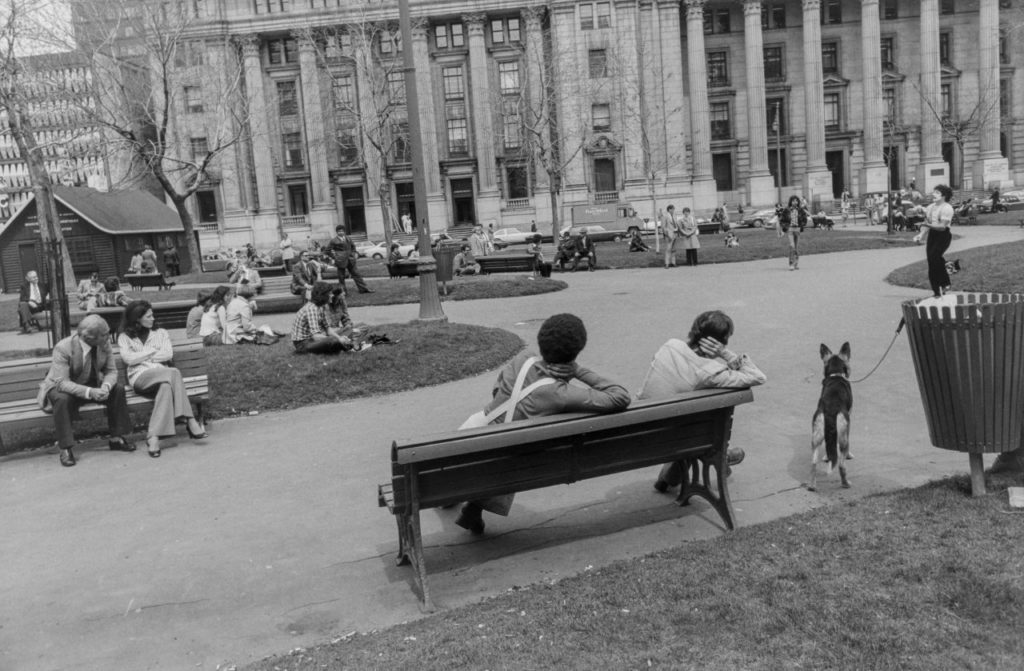 Born in Edinburgh, Scotland in 1930, Tom Gibson emigrated to Canada in 1952. Settling in Toronto, he began a career as a painter before turning to photography. In 1976, he was invited to establish the photography programme at Concordia University in Montreal, where he continued to teach and administer until 1996. His training as a painter
gives his photography a surface formal dynamics, but applied to the human relationships found in his urban scenic moments. Gibson's work has been exhibited and collected by institutions across Canada, including the National Gallery of Canada, the Musee d'art contemporain de Montreal, the Walter Phillips Gallery, and the Canadian Museum of Contemporary Photography.
---
Né à Édimbourg, en Écosse, en 1930, Tom Gibson a immigré au Canada en 1952. Installé à Toronto, il entame une carrière de peintre avant de se tourner vers la photographie. En 1976, il est invité à mettre sur pied le programme de photographie de l'Université Concordia à Montréal, où il a enseigné et travaillé comme administrateur jusqu'en 1996. Sa formation de peintre confère à ses photographies une dynamique formelle de surface, mais appliquée aux relations humaines que l'on retrouve dans ses scènes urbaines. Les œuvres de Gibson ont été exposées et collectionnées par des institutions à travers le Canada, dont le Musée des beaux-arts du Canada, le Musée d'art contemporain de Montréal, la Walter Phillips Gallery et le Musée canadien de la photographie contemporaine.
Article by/par Robert Graham