Le Mois de la Photo à Montréal 1999 (2000)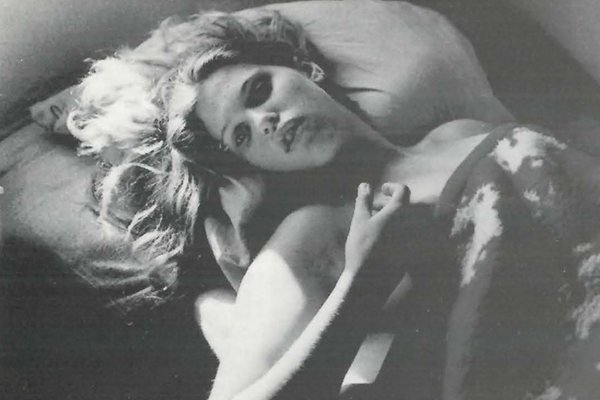 Graham, Robert. (2000). Le Mois de la Photo à Montréal 1999. In MUSE, XVII(4), pp. 12-15.
In a display of increasing contemporary cultural hardiness, the sixth biannual Le Mois de la Photo a Montreal has recently appeared. Organized by VOX, centre de diffusion de la photographie (previously known as Vox Populi), the overarching theme this year was "Le Souci du document" ("Concern for the Document") with particular attention paid to showing recent documentary work from the Netherlands.
While VOX has long been associated with the socially grounded photographic work of documentary, they have adopted for this occasion a more inclusive sense of documentary's mis­sion and its means. Instead of just the prosaic tone of "straight" photography, we have more lyricism, fiction, uncer­tainty, speculation and aestheticism. This openness gives us a broad range of exemplary work which can include Geoffrey James's black-and-white series Running Fence, a pastoral/politi­cal study of the United States-Mexico border and the British Anna Fox's large colour shots of the cockroaches which infiltrated her kitchen. In between we have shows dedicated to the landscape and urbanism, to daily life, disease and death, to the small quiet moments and to the large statistical and demographic trends. The Dutch had a very strong exhibition of often unassuming portraiture (in the catalogue, Carl C. Rohde referred to the "small story of every life") that dealt with issues of human dignity and worth. Not limited to chemi­cal emulsion on paper, Le Mois included video, slide projections and installation works.
With almost 50 exhibitions spread across the city, view­ing Le Mois was a demanding business. Equipped with an illustrated guide that included a detailed description of the shows, an exhibition schedule, a calendar and a map, for six weeks or so photophilic wanderers traversed the city scouting for the next interesting thing. Occa­sionally, in encountering one another we would ask, "So, what have you found worth seeing?" We became a mix of pilgrims on a pilgrimage and treasure hunters on a quest.
Beyond the revealed part of Le Mois-the part we see-is the hidden aspect of its formation. For Le Mois de la Photo a Montreal is a marvellous bit of organization. Unlike most exhibitions or cultural festivals which are organized and curated by a centralized commanding vision that composes the elements it draws to itself into a unified whole, Le Mois is a loosely binding umbrella concept under which a number of components can be gathered. It is not composed from above, but orchestrated in collaboration with the various players involved.
Once the people at VOX have decided on a presid­ing theme or necessary components, they then negotiate with their various partners on how they might participate. These partners are commercial galleries, university exhibition spaces, public museums, artist-run spaces, and usually Les Maisons de la Culture de Montreal (more on them shortly). In some instances, shows are curated by VOX staff. In other cases, curators are appointed by VOX (after having solicited proposals from the photographic community) to put on shows. In further instances, shows are produced independ­ently by the various venues, but if fitting, they are promoted under the rubric of Le Mois. Those sites which are dependent on public financing make their own applications for funds, but VOX supports the applications and testifies to the alliance of the shows. Le Mois receives funding from the federal, the provincial and the municipal governments and sometimes from foreign governments if there has been a national presence such as that of the Neth­erlands this year. And, of course, there is also private corporate and foundation support.
Les Maisons de la Culture de Montreal is a network of small cultural outposts found across the city that usually provides a library, spaces for exhibition and a combination lecture hall and screening room. Les Maisons and Le Mois are eminently suited for each other as collaborative enti­ties-decentralized and democratic, they perform local outreach functions while presenting ambitious work from anywhere in the world. A nice meeting of the municipal and the global.
By being able to leverage the resources and energies of other entities, the VOX people produce an event greater than their own resources would normally allow. The risk is that under their inclusionary umbrella there may be some elements that they cannot control and results that they cannot deter­ mine. There's an aleatory aspect to contingent orchestration that is not found in the command composi­tions of normal curating.
Robert Graham is a writer living in Montreal. He has on three occasions, including for the recent sixth edition, con­tributed essays for catalogues produced by Le Mois de la Photo a Montreal.
---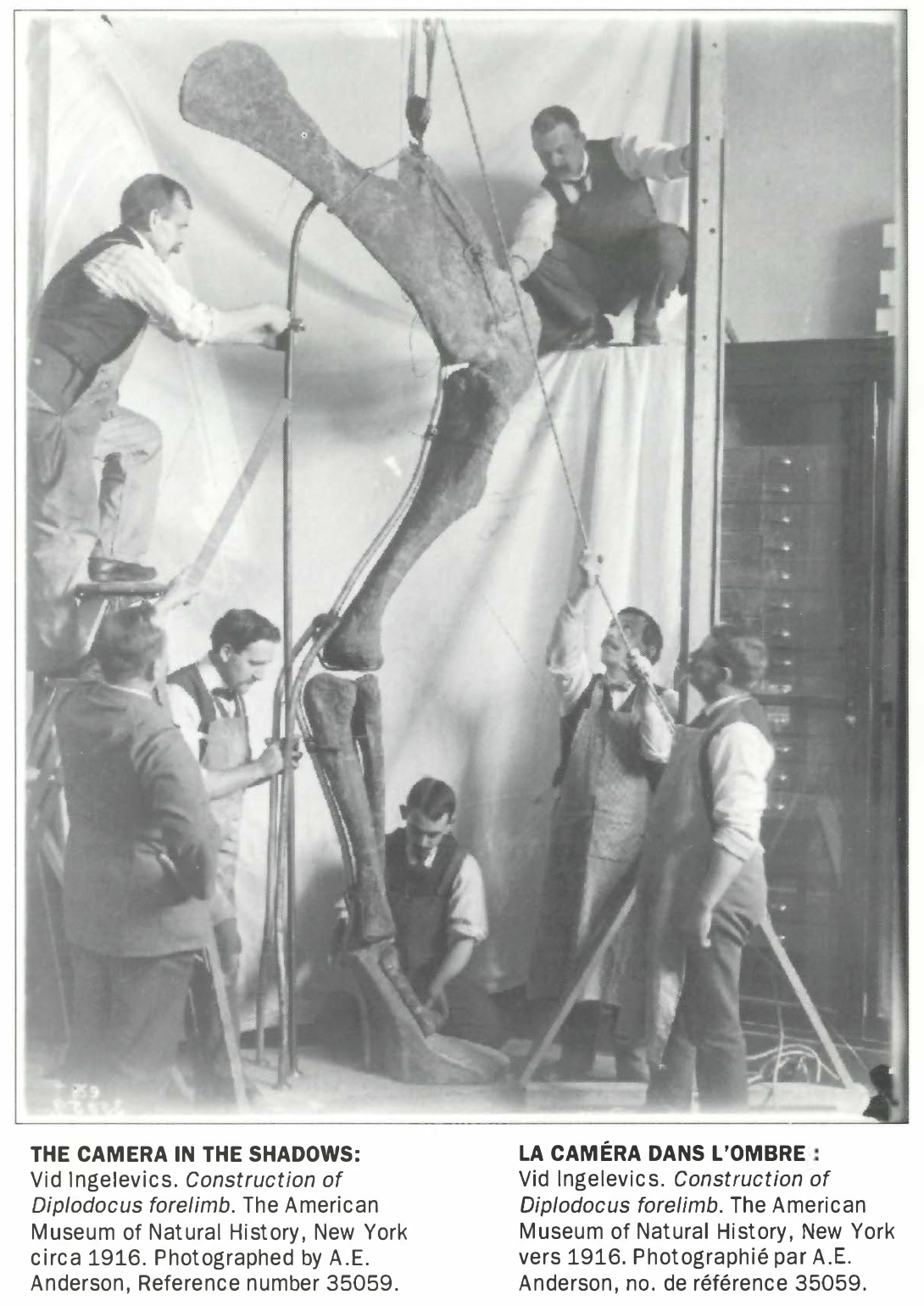 Présentée l'automne dernier, la sixième biennale Le Mois de la Photo à Montréal témoignait d'une vigueur culturelle qui se fait de plus en plus tangible. Organisée par VOX, Centre de diffusion de la photographie (anciennement Vox Populi), cette exposition, dont le thème général était« Le souci du document», mettait l'accent sur des œuvres documentaires récentes en provenance des Pays-Bas.
Bien que VOX soit depuis longtemps en prise avec la photo documentaire traitant de phénomènes sociaux, il a préféré adopter pour cette occasion une conception élargie de la mission du documentaire et de sa portée.
Au lieu de s'en tenir au prosaïsme de la photographie « à l'état pur », il nous a offert lyrisme, fiction, incertitude, conjectures et esthétisme. Du fait de cette ouverture, nous avons eu droit à un large spectre d'œuvres exemplaires, telles la série en noir et blanc Running Pence [Clôture continuelle] de Geoffrey James, une étude politico-champêtre sur la frontière entre les États-Unis et le Mexique, ainsi que les immenses clichés en couleur que la Britannique Anna Fox a pris des coquerelles qui avaient envahi sa cuisine. Le tout intercalé de montages consacrés à la nature et à l'urbanisme, au quotidien, à la maladie et à la mort, à des instants de sérénité, aux statistiques et aux grandes tendances démographiques. Les Néerlandais ont présenté une série particulièrement forte de portraits sou- vent très sobres (dans le catalogue, C. C. Rohde parle de« la petite histoire du quotidien») qui traitent de la valeur et de la dignité humaines. Loin de se limiter aux émulsions chimiques sur papier, Le Mois réunissait également des vidéos, des projections de diapositives et des installations.
Avec une cinquantaine d'expositions disséminées à travers la ville, la visite du Mois s'est avérée une entreprise ardue. Équipés d'un guide illustré comprenant une description détaillée des présentations, un calendrier et une carte, les photophiles ont parcouru la ville pendant six semaines, passant d'un point d'intérêt à un autre. Quand, à l'occasion, deux d'entre eux se croisaient, ils s'interrogeaient: « Alors, qu'avez-vous vu d'intéressant?» Nous étions devenus des pèlerins accomplissant un pèlerinage, des chercheurs de trésor suivant une piste.
Derrière la partie visible du Mois se dissimule tout ce qui a présidé à sa préparation. Car Le Mois de la Photo à Montréal repose sur une organisation fantastique. Contrairement à la plupart des expositions ou des festivals culturels, planifiés en fonction d'une vision centralisatrice qui attire à elle des éléments dont elle tirera un tout unique, Le Mois relève d'un concept d'une grande souplesse qui permet de rassembler de multiples composantes. Il n'est pas conçu dans les hautes sphères, mais est plutôt orchestré en collaboration avec les divers intervenants.
Une fois que VOX a choisi un thème central ou les éléments requis, il négocie avec ses partenaires la forme que prendra leur éventuelle participation. Ces partenaires sont des galeries d'art, des espaces d'exposition aménagés dans des universités, des musées publics, des espaces dirigés par des artistes et, habituellement, les Maisons de la Culture de Montréal (dont nous reparlerons plus loin). Dans certains cas, ce sont les gens de VOX eux-mêmes qui montent les expositions. Dans d'autres, ils engagent des organisateurs (après consultation du milieu des photographes). Dans d'autres encore, les expositions sont produites sur une base indépendante dans les différents lieux d'exposition, mais si elles cadrent avec les objectifs du Mois, celui-ci greffera leur promotion à la sienne. Ces lieux, qui dépendent des deniers publics, soumettent eux-mêmes leurs demandes d'aide financière, mais VOX appuie celles-ci et confirme son alliance avec les expositions. Le Mois reçoit des subventions des gouvernements fédéral et provincial ainsi que des autorités municipales et, parfois, de gouvernements étrangers lorsque ceux-ci sont représentés, comme cela a été le cas pour les Pays-Bas, cette année. À cela s'ajoutent évidemment les contributions du secteur privé et des fondations.
Les Maisons de la Culture de Montréal sont un réseau de petits centres culturels installés dans divers quartiers; elles comprennent généralement une bibliothèque, des espaces d'exposition et une salle de conférence et de projection. Les Maisons et Le Mois se complètent parfaitement : décentralisés et démocratiques, le réseau et la biennale ont un rayonnement d'abord local, mais n'hésitent pas à présenter des œuvres ambitieuses provenant des quatre coins de la planète. Une rencontre harmonieuse du municipal et du mondial.
Grâce à leur aptitude à tirer parti des ressources et des énergies d'autres entités, les membres de VOX réussis- sent à organiser un événement dont l'ampleur dépasse leurs seules capacités. Il y a toutefois un risque : celui que, dans ce rassemblement d'éléments disparates, certains échappent à leur contrôle et que les résultats soient imprévisibles. C'est là un aspect aléatoire d'une orchestration contingente et dont sont exemptes les formes d'organisation conventionnelles qui obéissent à des règles.
Écrivain montréalais, Robert Graham a rédigé à trois reprises, des textes pour les catalogues publiés par Le Mois de la Photo à Montréal, incluant celui de la dernière biennale.